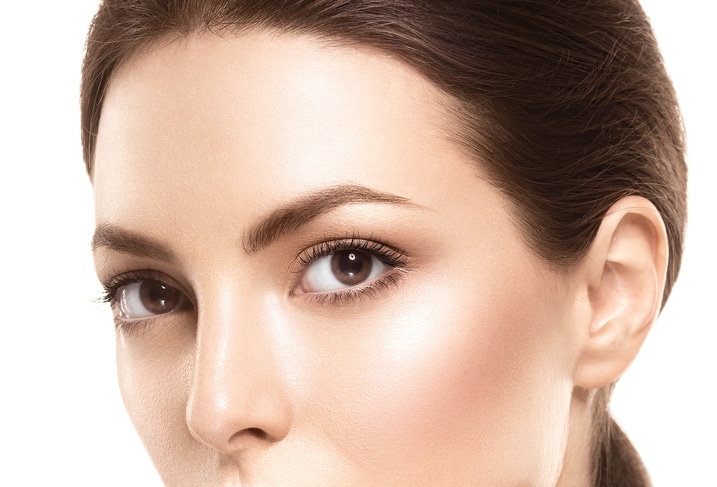 Eyelid rejuvenation has become one of the leading beauty trends in recent years. There are good reasons that explain the persistently high numbers of anti-aging eye procedures. Perhaps the most prominent benefit that prompts surgical and non-surgical consultations are the testimonials from patients who have addressed their cosmetic concerns. According to research, many people who undergo treatment to bring youthfulness back to their eyes gain a general sense of confidence about their facial aesthetic.
You may know that you want to feel better about your appearance, and you may recognize that the primary area of concern is your eyes. What you may be questioning is whether or not Botox is the right solution or if you should consult with a plastic surgeon about blepharoplasty. The answer may not be what you imagine. I many cases, it isn't whether blepharoplasty or Botox should be sought, but how the two can be used as appropriate complementary techniques.
What Blepharoplasty Can Do
The ultimate reason for undergoing blepharoplasty is to correct signs of aging that have closed-off the eyes. It is through the eyes that our inner vibrancy is portrayed. Sagging skin on the upper or lower lids can dramatically alter the freshness of the face. Blepharoplasty removes the tissue that has lost its firmness and, as a result, eliminates problems like undereye bags and heavy upper eyelids. The removal of excess skin and fatty tissue reveals eyes that look more energetic and friendly.
But Doesn't Botox Do the Same Thing?
Not really. Yes, Botox can refresh the eyes. However, this non-surgical technique doesn't work in the same way, and doesn't correct the same concerns as eyelid surgery.
Botox injections are often used around the eyes to create a friendlier, more rested appearance. This drug works by inhibiting the transmission of nerve impulses to the muscles around the eyes and forehead. Introduced into the muscles used to squint, Botox can temporarily reduce the prominence of crow's feet. Used on the forehead, this drug can raise the eyebrows slightly and smooth out persistent frown lines. All of these effects can rejuvenate the eyes, just not by tightening the skin on the eyelids themselves.
There are benefits to blepharoplasty and Botox. Together, these two approaches to eyelid rejuvenation achieve outstanding results. To schedule a consultation to discuss optimal treatment options, call our Amarillo office at (800) 782-6393.